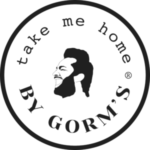 pizza for any occasion – easy and simple
Cold raised | Organic | handmade | la treccia | troll gardens
Handmade sourdough pizza from the best ingredients.
Ready-baked in your oven in 5-9 minutes!
This pizza is freshly made from the pizzaiolo's hand, and can be baked in your oven just when it suits you! The pizza is half-baked and specially developed to be baked in a household oven.
It is fuller than our classic ultra-thin, crispy pizza style that we bake
in the restaurants at higher temperatures.
This organic pizza crafts are based on our uncompromising basic principles:
48-hour cold raised dough, made on the original sourdough from 2008. Every single dough has been a week along the way; from sourdough over mother dough to the finished dough.
Slowcookedorganic tomato sauce of sun-ripened Italian tomatoes.
Fresh mozzarella from organic Danish jersey milk from the dairy La Treccia .
In addition, toppings of hand-picked ingredients from local suppliers and partners, such as Troldgaardenin Hovedgård – known for charcuterie of black-speckled Danish landrace pig.
It is possible to pick up at Gorm's in Herlev every weekday – order 24 hours before pickup.
Otherwise, they can be purchased in selected føtex Food stores as well as in selected Menu stores.
"Vour vision has been to break the prevailing standards of behind-the-scenes pizza. Here we come to the fore with a product that is both easy, 100% organic and in an uncompromising raw material quality. The Danes' increased focus on quality means that there is definitely a market for a higher level of behind-the-scenes pizza.
This type of pizza solves another need in the market that we have not offered a solution to until now. Over time, we have received lots of inquiries from people who want several pizzas at once, eg for Friday bars, night food for weddings, work weekends with friends in the garden, birthday parties, etc. In the future, you can buy our pizzas, take them home, put them in the fridge, and pull them out just when you need them, after which they are served in a few minutes. Right there, I feel we are solving a task that we could not solve before. "
– Gorm Wisweh, Founder