At Gorm's, we cultivate the social as well as the professional relationships.
And we love to learn from those who know that extra
Mikkeller | Troldgaarden | Strangas | Grambogaard | Distinto Vine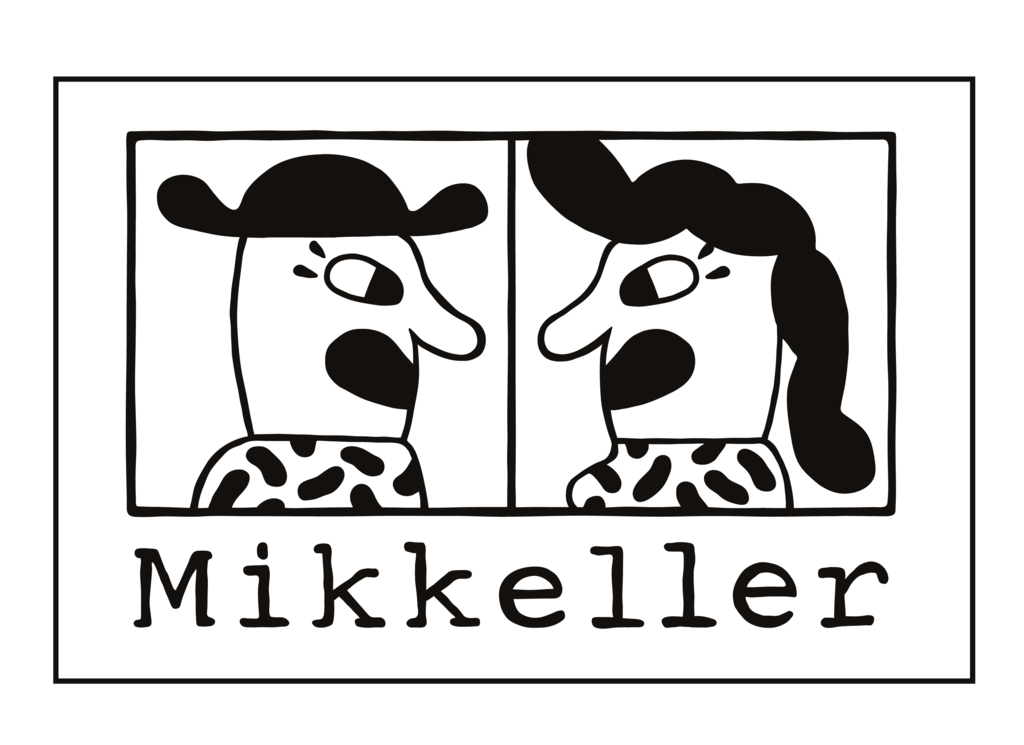 Mikkeller is first and foremost beer. Showcasing all sorts of styles and ingredients, this is a universe whose endless possibilities include hops, malt, aging barrels, spontaneous fermentation, coffee, passion fruit, cherries, chili, yuzu, chocolate and more. But it does not stop there. Mikkeller also runs bars and restaurants around the world, hosts an internationally renowned beer festival and has a worldwide club with 250 branches in 37 different countries. Last but not least, Mikkeller engages in a myriad of fun projects and collaborations with talented, innovative people from the wonderful worlds of gastronomy and culture.
The collaboration gives Gorm's one of the world's best beers and a collaboration partner beyond the usual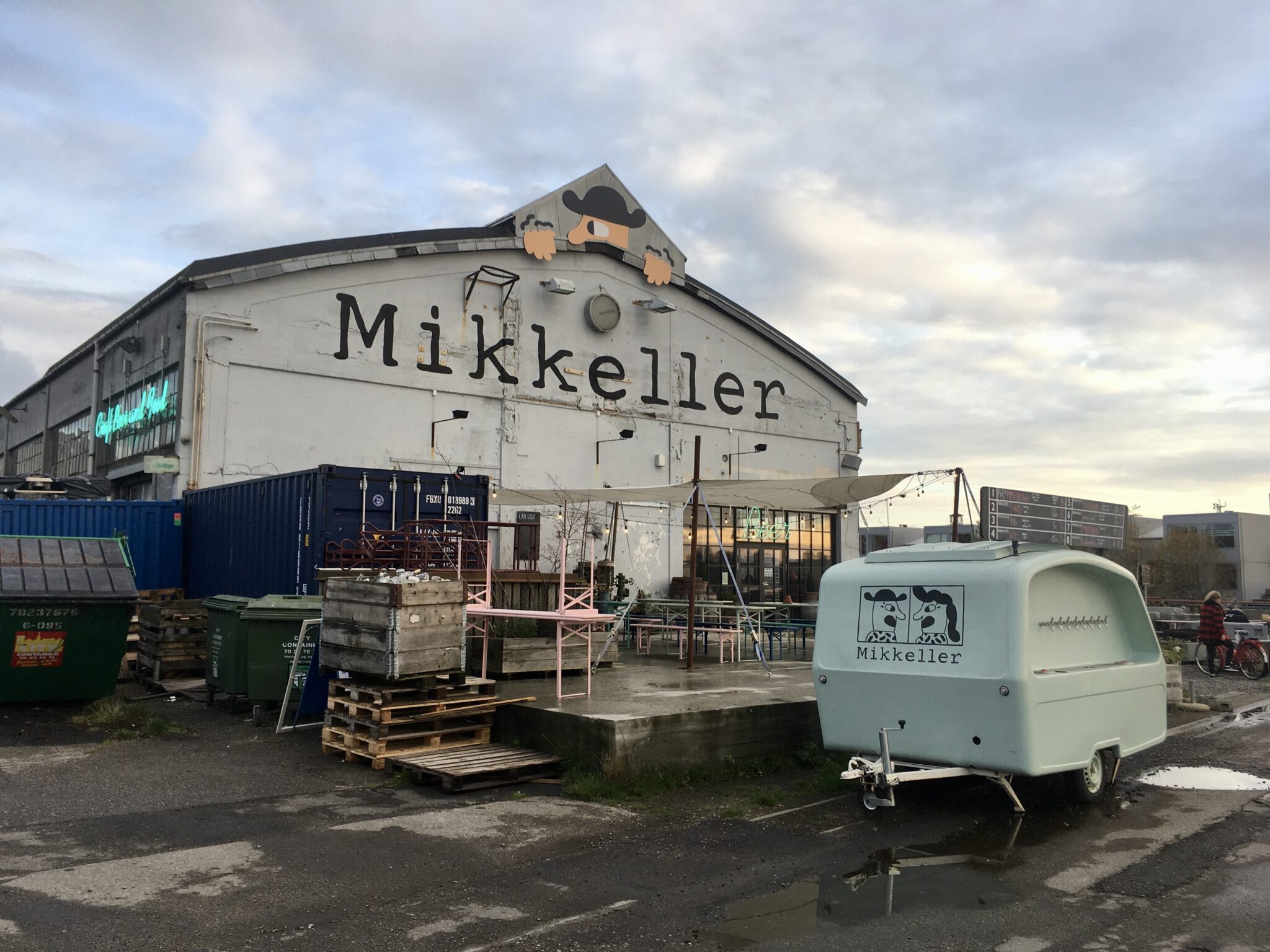 Pastry chef Nikolas Stranga's craft and develops modern, innovative, luxurious cakes with a focus on unique experiences – gives taste a new dimension. Over the past 20 years, he has worked from 5-star hotels to Michelin-starred restaurants and won awards in his field.
The collaboration gives Gorm's a fantastic insight into the marvelous world of dessert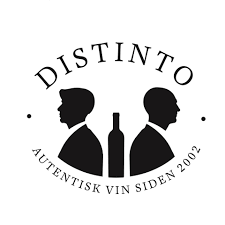 Distinto was founded in 2002. They went into the air based on a fervent love of Italian culture and lifestyle, and in particular the passion for Italian wines and gastronomy. Since then, they have gone from 100% Italian focus to a more versatile repertoire. They love all good wine and we have a hard time limiting ourselves, but their specialty is still Italy and they make a virtue out of being among the very best in our field.
Distinto is not just a wine supplier: they are sparring partners, knowledge and experience communicators, and they see it as their most important task to bring our guests closer to the great wine experiences.
The collaboration has been around for as long as Gorm's has been around. We would not be apart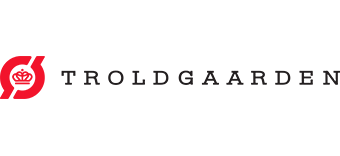 Birgitte and Leon bought Troldgaarden in 2006. Caring for animals, people and nature has always filled much of their lives, and it was that interest that gave them the desire to move to the countryside and run a small organic farm. Initially, the idea was to become self-sufficient in organic meat and vegetables.
In the summer of 2010, Philip dropped a marketing study in favor of the farmer education. The interest and the developed skepticism towards the established agriculture, provoked them and gave them the desire to produce food with 100% transparency and lots of innovation.
Troldgaarden is an organic farm and is Denmark's largest producer of variegated Danish landrace pig. A pig breed whose ancestry goes back a long way and which, in terms of taste, can be compared to the Spanish black-footed pig. The black-speckled pigs are slowly growing large. This means that they have time to develop a natural relationship between fat and muscle.
And it can be tasted!
The collaboration provides Gorm's sparring from one of the country's most cordial farmers and some of the best pork we could wish for.
Animal welfare is the heart of Grambogård. Taking animal welfare seriously gives happy animals, and happy animals give tasty quality meat. Basically, it's about respect. Respect for the animals, for the craft and ultimately for the recipient. Meat from Grambogård must always create the best conditions for serving dining experiences in a class of their own, which raises the right to also be an attitude to animal welfare.
In Grambogård, we have a mission to deliver a quality that is so good that it can turn into dining experiences in a class of their own. We go all the way to ensure the quality of all our actions, and it is with pride that we send the meat out of the slaughterhouse and into the kitchens.
The collaboration gives Gorm's a guarantee of high quality and a focus on animal welfare. And a reminder that animal welfare is essential.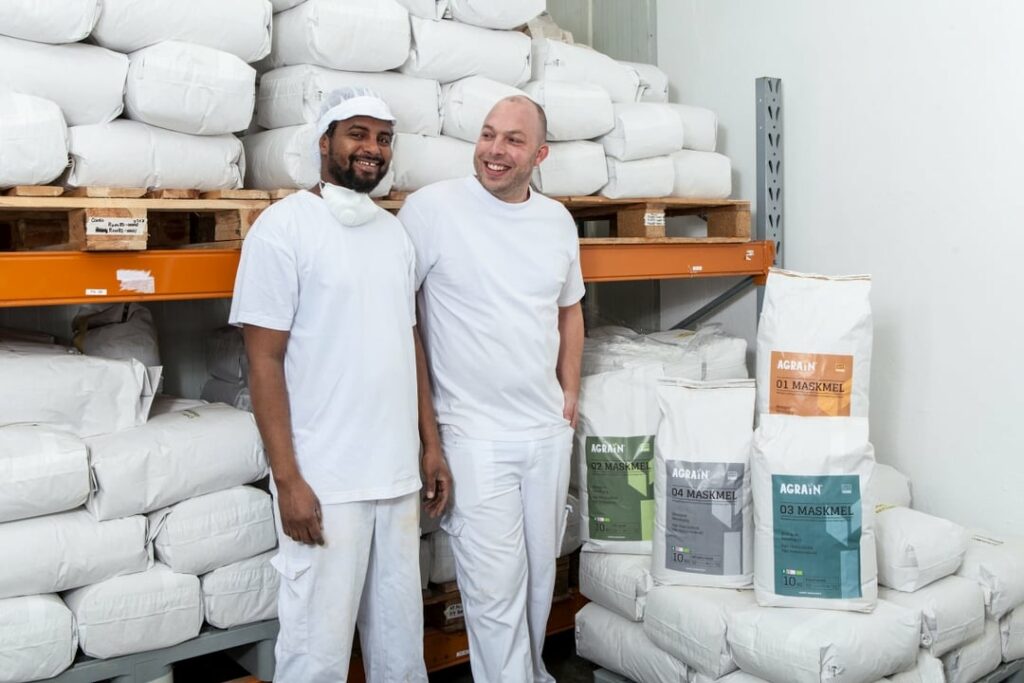 Agrain® are Danish-produced everyday products made from masks. Mask is the malted and mashed grains used to brew beer and whiskey, and once the brewery has extracted the sugars from the barley grains to ferment the beer, they have no more to use the grains for. Here Agrain takes over the mask. Agrain® collaborates with Danish organic microbreweries to collect their excess mash.
Raw mesh has a short shelf life. It is therefore important that we are on the spot and quickly get the raw mask that we receive sold. We do this through the processing into mesh. The raw mask has a consistency like a mushy mass. We process the raw mash into flour made from 100% mesh. Our process is very gentle, and in comparison with ordinary Danish-produced organic wheat flour, 36% less CO2 is emitted.
The entire production is done manually by our skilled employees Mads, Mustafe and Janusz, as craftsmanship and quality are parameters that we value highly!
The collaboration gives Gorm's the most delicious sustainable mascara for our wholemeal pizzas.
We use only the best raw materials, regardless of whether they are brought home from the best producers and places of origin in Europe, or they come from our own Danish backyard. The base is still made with Gorm Wisweh's original sourdough from 2008.
This means you can expect world-class pizza from carefully selected ingredients. Real, fresh mozzarella rather than strip cheese. A Margherita with buffalo mozzarella. A thin and crispy base on cold-raised sourdough. Homemade tomato sauce. And only the best toppings, where we are inspired by both Italian and Danish traditions.
At Gorm's, we are passionate about creating an informal and unpretentious dining experience with present service and delicious food from good ingredients, whether you meet us in one of our pizza bars, in one of our restaurants, at a festival or at an event.
We do our best for you, and have the shape that suits, whether you are for a quick bite, a nice date or a big family style dinner.
We make every effort every day to create the best experience for you as a guest – and we are happy when we have happy guests.
We are pure love for our food and our guests. And we are proud of that.
We work towards organic certification in all our kitchens. Our pizza craft is based on our uncompromising basic principles:
48-hour cold-raised organic dough, made from the original sourdough from 2008. Every single dough has been a week along the way; from sourdough over mother dough to the finished dough.
Slowcooked organic tomato sauce of sun-ripened Italian tomatoes.
Fresh organic mozzarella.
In addition, toppings of hand-picked ingredients from local suppliers and partners, such as Troldgaarden in Hovedgård – known for charcuterie of black-speckled Danish landrace pig.
We have great respect for passionate enthusiasts. Whether they make cheese, sharpen knives or ride a courier bike. That is why we work with the best.
We do not want to spend our energy doing things just because we have always done it that way.
We refuse to accept that a chain should be boring. Each restaurant is part of the family, but the uniqueness of each Gorm's gives each restaurant a unique touch of local personality.
We do not make decisions and create easier processes, simply because they make life easier if they simultaneously compromise our product or the experience we want to create.
We love making new collaborations with the best, most passionate, nerdy and twisted personalities who can contribute to a topicality and challenge our thinking.
Pizza is our cornerstone and our playground. We love exploring new ingredients, food trends and thinking – as long as taste is the key word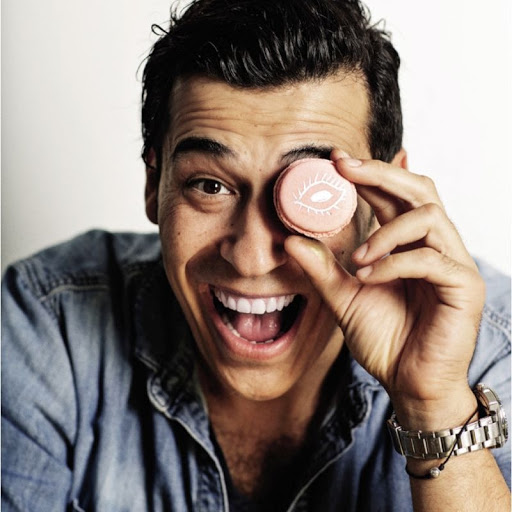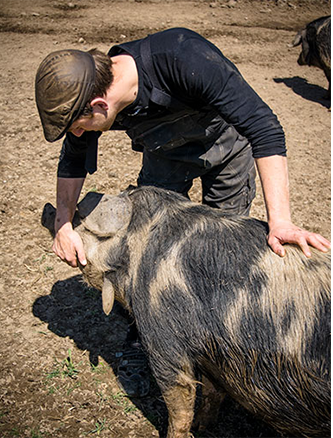 Without our collaborations, Gorm's would not have been where we are now.
We pay tribute to our talented colleagues and partners every day.